Energy efficient
appliances
∞
Biomass + Wind + Solar
Renewable energy
Smart building
implementation
Dormitory Heat Pump System
Continuing to put our efforts in energy efficiency is one of NPUST's greatest concerns. The things we do include using energy efficient appliances, implementation of smart/green buildings, raising the ration of renewable energy production, reducing gas emission, etc.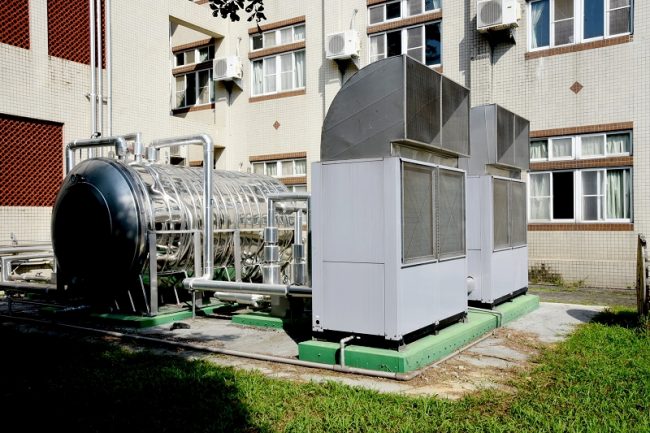 Solar panels are installed at Organic Farms, Fish Farms, and Mushroom cultivate facility. The average electricity generation is 100KWP.

As NPUST actively engaged in renewable energy, solar power facilities have been established for major agricultural facilities.